Areas Served by Oakland Park Animal Hospital in Fort Lauderdale
Welcome to Oakland Park Animal Hospital. We are conveniently located to serve the Fort Lauderdale, FL, area at 2200 West Oakland Park Boulevard near NW 21st Avenue (not far from I-95).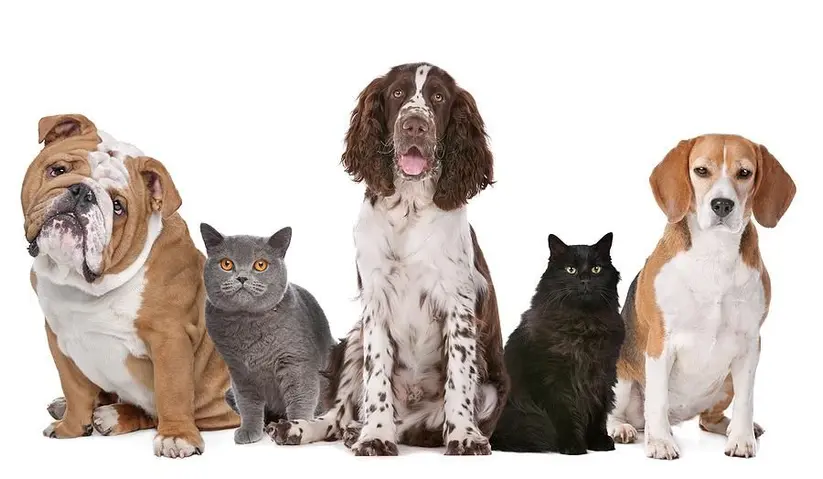 Open Round the Clock
Our Animal Hospital in Oakland Park is a full-service vet clinic offering the latest technology and treatment techniques to minimize pain and insure the least invasive procedures possible. Our technologies include equipment for up-to-date EKG heart monitoring, diagnostic lab work, radiographic services and cold laser therapy.
We're open six days a week, Monday through Saturday, from 8 a.m. until late afternoon. After hours, our Animal Emergency Trauma Center provides urgent and emergency care in the same building housing our daytime clinic.
Longtime Fort Lauderdale Veterinarians
Veterinarians Dr. Spencer Ratnoff and Dr. Gary Glickman combine more than 25 years of experience in providing excellent care for birds, cats, dogs, rabbits, pocket pets and exotic pets, including reptiles.
In addition to their work at our clinic, Dr. Ratnoff and Dr. Glickman routinely aid animal rescue groups, participate in pet expos and school career fairs, and provide pet care education programs for Fort Lauderdale area residents.
Medical Services
You can obtain a full range of vet services at our clinic, including routine procedures such as dental work, dermatology, dietary advice, flea, tick and internal parasite treatment, microchipping, orthopedic care, spay and neuter surgery and wellness checkups. After hours, our emergency clinic treats a broad range of problems, including urgent healthcare needs and emergency surgeries.
Dog Grooming in Oakland Park
Dog grooming is an essential service that keeps dogs healthier as well as more comfortable and attractive. The grooming center at Oakland Park Animal Hospital bathes, brushes and trims dogs, paying close attention to ears. Our groomers also will clip nails and express anal glands to keep your dog comfortable. They will let you know if they observe a problem that need medical attention or special grooming products.
Pet Boarding
Getting ready for business or vacation travel can be hectic. You can rely on Oakland Park Animal Hospital to provide excellent pet boarding services so you will have one less worry. We offer a safe, clean boarding experience with daily exercise and attention to special diets and medication needs. Please call us at (954) 644-7281 to discuss rules for boarding, including making sure your pet is up to date on vaccinations.
Contact Oakland Park Animal Hospital today!
If you are looking for a veterinarian serving Fort Lauderdale, we have two great ones who would like to meet you and your pet. New clients at Oakland Park Animal Hospital receive a $25 discount on a first exam for a pet. Please contact us today at (954) 731-4228.