Dog Grooming in Fort Lauderdale and Oakland Park Keeps Dogs Healthier
Dog grooming is not just a luxury service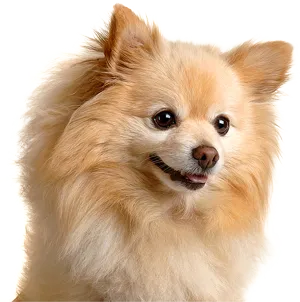 we offer here at Oakland Park Animal Hospital—it is an essential service that helps your dog stay healthy. Our professional groomers can recognize skin and coat problems that can signal deeper health issues, catching them early when they are easier to treat. Regular grooming at intervals based on your dog's breed, hair length and outdoor activity level can prevent many painful, itchy and problematic skin conditions. We are also very good at helping even the most skittish or nervous pet learn to enjoy their dog grooming session with us so that they come to look forward to the special pampering they receive here!
Why Grooming for Dogs is Important
Regular grooming for dogs is an important part of their health maintenance program. Here in our grooming center, we can brush, bathe, trim, clip nails, pay special attention to the ears, express the anal glands, all the while keeping an eye out for potential trouble spots on the skin. We have a selection of special grooming products for bathing that can repel fleas and ticks, and also have shampoos that are designed for dogs that have allergies. During each dog grooming session, we watch for lesions, lumps, rashes and so on; we then alert you if we find anything like this. When you come in, let us know if your dog has seemed uncomfortable or itchy lately. Since we work with our veterinarians, if there is a problem, we can all discuss it right away with them to get your pet started on any necessary treatment.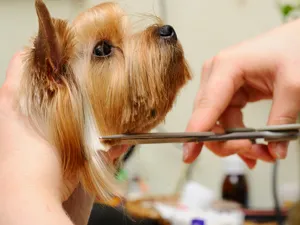 The frequency of your pet's
dog grooming
sessions will depend on his or her breed, hair-length and lifestyle. If your pet is out and about getting dirty often, he or she will need more frequent brushing and bathing to ensure the removal of dirt and matting that can develop. Keeping your dog's coat brushed out regularly, particularly if your dog is a long or curly-haired breed, can prevent matting. Matting is not only uncomfortable for your dog; it can actually harbor bacteria, pests and fungus from moisture buildup on the skin under the mat. These parasites can cause allergic reactions and lesions on the skin that cause your pet a great deal of itching, discomfort and even infection that can require more intensive medical care and medications. This is why grooming for dogs is so important for preventing health problems.
Nail trimming is also an important part of grooming for dogs. Keeping your dog's nails clipped helps them get around better and can prevent toe pad "splaying" which can make them walk abnormally, adversely affecting their posture and movement. We also know exactly where to clip so that the nail is not trimmed too close to the quick, which can result in severe bleeding and infection if done by an inexperienced hand.
Make an appointment with our wonderful dog groomers today by calling 954-644-7281.