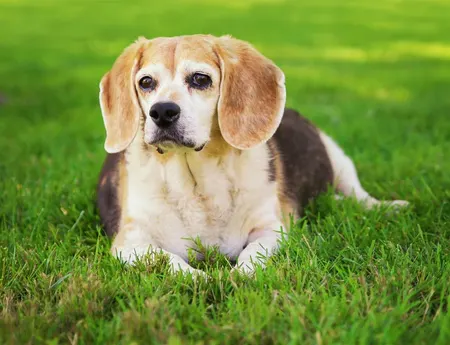 National Dog Day is a time to remember how much joy dogs add to our lives, especially in their golden years. Here are three things your veterinarian at Oakland Park Animal Hospital in Oakland Park, FL, wants everyone to know about senior pet care, especially for old dogs.
Seniors at Different Ages
Veterinarians refer to animals in the last 25 percent of their expected lifespan as "seniors." Cats are longer-lived than dogs, so we only refer to them as seniors once they are at least ten years old. The expected lifespan of dogs varies by breed, but some general guidelines exist.
Teacups, tiny, miniature, and small dogs weighing up to 20 pounds, become seniors when they are 8 to 11 years old.
Medium-sized dogs (20 to 50 pounds) reach senior status at ages 8 to 10.
A large dog (more than 50 up to 90 pounds) becomes a senior at age 8 or 9.
Giant dogs weighing more than 90 pounds reach 6 to 8 years old.
Senior pet wellness should include an annual trip to the vet. Older pets can get checked for the same conditions as younger pets, but the vet pays additional attention to weight control and parasites. Smaller cats and dogs are particularly prone to dental problems.
Weight Is a Challenge in Senior Pet Wellness
We all know that overweight pets, like overweight people, are at added risk for diabetes, high blood pressure, and heart problems. However, sudden weight loss also needs to check out. Many older pets develop hyperthyroidism and an overactive thyroid and lose weight while their hair becomes brittle and falls out. Sudden weight loss can also be a sign of cancer, which may be treatable.
Changes in Lifestyle
Older cats may need their bed, bowls, and litter box on the same floor to go up and down stairs. Older dogs may need to get in more of their playtime indoors than out. Dogs and cats can develop cognitive issues in old age, much like people, although quality time with their humans helps them stay mentally active.
Find Compassionate Veterinary and Exotic Animal Care at Oakland Park Animal Hospital
When you mention our ad, Oakland Park Animal Hospital will microchip your pet for just $45. Call us today at (954) 731-4228 to make an appointment, or contact us online after hours. We are committed to your furry friend's health and wellness.