Cat Boarding for Our Oakland Park, Fort Lauderdale, and Hollywood Feline Friends
At Oakland Park Animal Hospital, we know it is hard to be away from your pets when you travel. We understand your worries about their meals, exercise, happiness and most importantly, their safety when you are not able to supervise. That is why our veterinary office offers cat boarding for our Oakland Park, Fort Lauderdale, and Hollywood feline friends. When your cat stays at our secure cat boarding facility, you can enjoy your trip knowing kitty is in the best hands.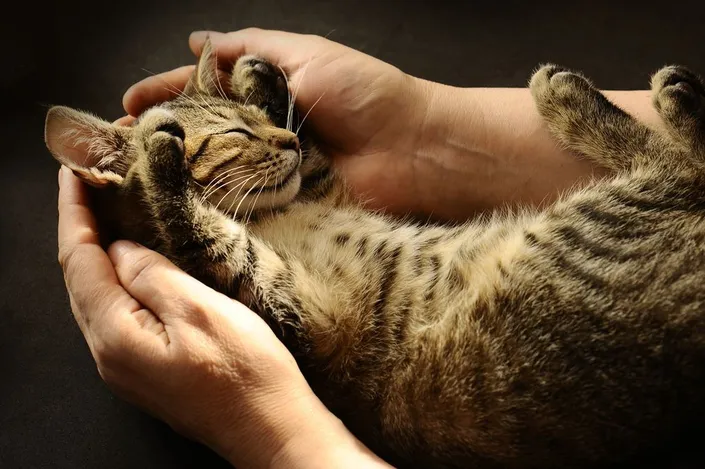 Benefits of Cat Boarding at Your Oakland Park Veterinarian
While a pet sitter or a pet resort can also care for your pet, there are unique benefits to cat boarding at your Oakland Park veterinarian. Safety is at the top of the list. All cats who stay with us are housed in clean, comfortable and locked kennels within our secure facility, so you do not need to worry about kitty escaping out an open door when the pet sitter visits.
Additionally, our experienced and professionally-trained staff follow strict hygiene requirements to ensure germs are not spread from kennel to kennel. In the rare case of a medical emergency, our Oakland Park veterinarian and vet techs will be on hand to efficiently care for your cat. If your kitty has special needs, our vet staff is specially equipped to provide the special care by feeding medical diets, administering medications and checking vitals. To keep kitty happy, our staff will encourage play and provide loving attention. Your cat's health and happiness is our priority.
Cat Boarding Procedures and Requirements
To ensure the safety of all our feline friends, all cat boarders and their owners must follow certain cat boarding procedures and requirements. To stay at our Oakland Park Animal Hospital, your cat must be current on all core vaccines, as well as flea and tick medication. We also require a recent negative fecal sample. As part of our commitment to the highest level of care, we will provide your pet with premium, science-based cat food measured to the correct proportion for your cat's individual needs; however, if your cat eats a special diet, we are also happy to serve the preferred food at mealtime.
We do ask that you bring the food in measured serving sizes. To make the most of your cat's stay, we also offer add-on services, such as grooming packages. Please let us know ahead of time if you would like a kitty to return to you freshly bathed and trimmed.
Contact Us Today for More Information!
Have a trip planned for the future? Book your pet's stay now. Call Oakland Park Animal Hospital (954) 731-4228, serving Fort Lauderdale, Hollywood, and neighboring areas.