Pet Dermatology Services Provided by Your Oakland Park Veterinarian
Pet dermatology deals with the diagnosis and treatment of a chronic or serious skin condition affecting a dog, cat or other animals. Skin allergies, diseases, and infections bring many pets to your veterinarian in Oakland Park for treatment throughout the year. If your vet cannot diagnose your pet's skin condition by examining visible signs, samples of fur, scabs or skin biopsies may be needed to detect microscopic bacteria or fungal pathogens. Blood tests and/or skin patch tests can also help determine if your pet's skin condition is caused by environmental or food allergies.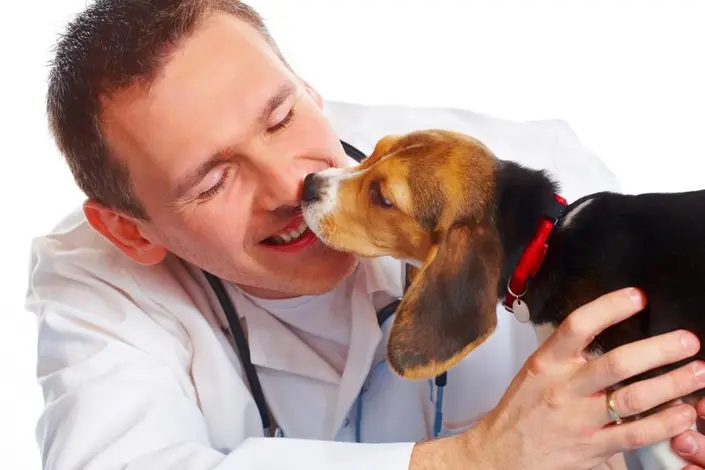 Common Skin Conditions in Dogs and Cats
Common reasons why pets scratch, chew, bite and constantly lick their skin include:
Allergies to seasonal pollen
Allergies to flea bites (flea dermatitis)
Allergies to parasites (lice, mites)
Ringworm or other fungal infections
Metabolic disorders (hyperthyroidism, liver disease, diabetes)
Commercial pet food (containing wheat, corn, fillers)
Systemic infections (bacteremia, septicemia)
Sometimes, your cat or dog may be losing hair but does not scratch, chew or bite at their skin. Hair loss, poor fur quality, scabby skin and discolored skin may be due to hyperadrenocorticism (elevated cortisol levels), hormonal disorders, staph infection or autoimmune disease.
Dogs and cats can also suffer eczema symptoms similar to what people experience--inflammation, blistering, swelling and intense itching. Eczema blisters will ooze and crust over if not kept clean. Eczema is not exactly an allergy but a condition usually caused by insufficient skin proteins triggered by certain conditions or substances. Canine or feline eczema may also cause lichenification of skin. Lichenification is a medical term for thickening of the skin due to long-term, untreated scratching, and inflammation.
How Your Fort Lauderdale Veterinarian Treats a Dog or Cat Skin Condition
To restore health to your pet's skin and fur and relieve irritating symptoms, your vet may prescribe one or more of the following:
Antihistamines (if a skin condition is due to allergies)
Topical cortisone creams or immunomodulators for skin problems associated with fungal infections or autoimmune disorders
Steroid medications (oral or injectable) to suppress overactive immune systems
Antibiotic creams if skin has become infected by excessive scratching
Dietary pet food containing fresh ingredients and no fillers
Special pet shampoos to moisturize and nourish damaged skin
Omega-3 fatty acid supplements
For flea allergies, your veterinarian in Oakland Park will discuss the various flea preventatives available to keep your pet flea and itch free. Monthly oral tablets containing active ingredients harmful to fleas but safe for dogs cause fleas to die as soon as they bite your pet. If you aren't sure what kind of flea preventative is best for your pet, your vet will be more than happy to help you decide on an effective flea prevention method.
Schedule an Appointment Today at Oakland Park Animal Hospital
Avoid treating your pet's skin condition with home remedies or herbal ointments. While some botanical ingredients may be helpful for relieving human skin problems, they can exacerbate dog and cat skin conditions by inflaming infections or severely dehydrating skin. In addition, home remedies for a pet's skin condition may cause an allergic reaction resulting in difficulty breathing or swallowing.
For more information about pet skin issues or to make an appointment with your Fort Lauderdale veterinarian, please call your Oakland Park Animal Hospital today at (954) 731-4228.