Dermatology FAQs from Our Oakland Park Veterinarian
Pets can develop skin problems from a number of different causes. While mild skin problems might not be as much of a concern, severe or chronic ones can lower a pet's quality of life. At Oakland Park Animal Hospital, our veterinarian offers the following frequently asked questions about dermatology for pets that have skin problems.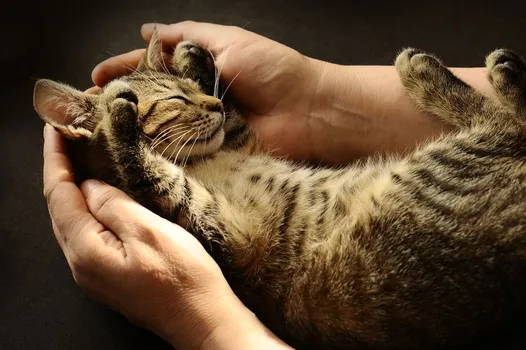 What Are Common Skin Conditions in Dogs and Cats?
There are several skin conditions that can affect dogs and cats, but some occur more often than others. Some of the more common dog and cat skin conditions include itching, skin irritation, allergies, hot spots, hair loss, flea bites and dry skin. Skin problems in pets can range from mild, temporary ones that only last for a few days to much more serious ones that increase the risk of skin infections and other health issues.
What Can Cause These Conditions?
Pets can develop irritated, dry, red or itchy skin from allergic reactions to certain substances in their environment, such as chemicals in cleaning products. Others can have skin problems due to a reaction to ingredients in their food. Some pets end up with skin problems due to an underlying disease or condition that require diagnosis and treatment, while others can have skin problems from fleas. Flea bites can cause itching in dogs and cats with allergies, which raises the risk of a bacterial skin infection if they scratch frequently.
How Can a Veterinarian do to Help Treat Skin Problems?
Our veterinarian in Oakland Park can examine pets and run tests in order to determine what is causing skin problems. Finding out what the underlying cause is will help our vet figure out the type of treatment that is needed for relief. For example, pets with a flea infestation might need medicated shampoo to handle this problem, along with treatment to ease itching and redness.
We also offer flea and tick treatment to help prevent problems with these pests. When allergies are the cause, reducing pets' exposure to allergens or changing their food can help relieve skin problems. When this is not possible, our vet will discuss other treatment options with you, such as allergy medication or injections.
Contact Our Veterinarian in Oakland Park
If you have pets with skin problems, contact Oakland Park Animal Hospital for an appointment. We find the source of the cause your pet's skin problems and come up with an effective treatment for an improved quality of life for your pet. Our veterinarian in Oakland Park offers dermatology care for patients in and around the area, including Fort Lauderdale and Hollywood.